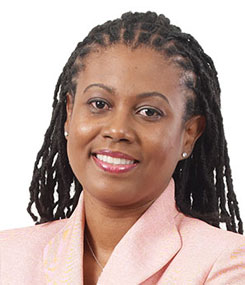 Audrey Williams
Chief – Treasury and Investments
Audrey Williams joined the former Jamaica National Building Society, now JN Bank, in July 2013 as Senior Manager, Treasury and Investment.
She was promoted to Chief – Treasury and Investments in the Treasury Management Unit on April 1, 2018.
Miss Williams holds a Post Graduate Diploma in Business Administration from the University of Manchester and a Bachelor of Arts from The University of the West Indies.