About Us | Executives
Saniah Spencer
Chief - Marketing & Product Development
With extensive knowledge of the banking sector and its operations, Saniah Spencer was appointed Chief - Marketing and Product Development for JN Bank. Her portfolio responsibility include strategic oversight for the brand and integrated marketing, sales promotions and events management, product development units and the overseas representative offices.
Miss Spencer joined the Jamaica National Building Society (JNBS) in 2002 as Senior Member Service Officer. She has had an accelerated career path, holding key positions in the JN Group, including;
Marketing Representative
Operations Manager, Jamaica Money Services Express
Operations Manager, Community Banking
Senior Manager, MoneyShop Operations
Senior Manager, Channel Support Unit in the Retail Banking Unit
Senior Manager, Marketing and Product Development
Qualifications/Awards
BA, Business Management, Northern Caribbean University
2007, JNBS Certificate for excellent customer service and team spirit
2006, JNBS Certificate for exceeding customers' expectations
2005, JNBS Certificate, Top Performer, Internal Audit

Keisha Melhado-Forrest, BSc., MBA
Mortgage Operations
Keisha Melhado-Forrest joined the Society in September 1992 as an Insurance Reconciliation Clerk in the then Mortgage Department. Following a series of promotions, she was appointed Senior Manager – Mortgage Operations in June 2011, with direct responsibility for the JNBS Loan Processing Centre (LPC).
She was appointed Executive, Mortgage Operations in February 2013, to lead the execution of strategic objectives aimed at expanding the Society's mortgage business; and administer the portfolio in a manner that mitigates credit risk, supports income generation and adheres to regulatory and legal requirements.
Qualifications
MBA, Banking and Finance, Mona School of Business, UWI, 2003
BSc, (Hons.), Management Studies and Accounting, The University of the West Indies (UWI), 2001

Janice Robinson Longmore
Executive
Janice Robinson Longmore joined the JN Group in 2014 in the capacity of Executive, mandated to support the JN Group Transformation project. She was seconded to JN Fund Managers as Deputy General Manager between May 2015 – April 2016 and was thereafter reassigned to the transformation project to convert the Jamaica National Building Society to a commercial bank. She was appointed Chief – Operations for JN Bank in February 2017.
A Chartered Financial Analyst, she has a wealth of knowledge and experience in business transformations, investment and pension fund management, commercial banking and regulatory compliance. Mrs. Robinson Longmore has worked in several senior management roles in banking operations, auditing, treasury, pension fund and investment and mutual fund distribution in Jamaica and Canada.
Qualifications
Bachelor of Commerce (Marketing, University of Calgary, Alberta, Canada
MBA (Finance), University of Calgary, Alberta, Canada
Chartered Financial Analyst, Chartered Financial Analyst Institute
Directorships/Affiliations
Director, Pension Funds Association of Jamaica
Member of the Chartered Financial Analyst Institute.
Member, University of Technology, Undergraduate Course Advisory Committee (Faculty of Education and Liberal Studies)
Committee Member, Family Life Ministries
Steve Distant, Chief - Retail Sales
Steve Distant joined JN Bank on August 2, 2017 as Chief – Retail Sales, with responsibility for providing strategic leadership to the retail sales team to ensure the achievement of the projected operating results.
Mr. Distant formerly held key branch and regional management positions up to the Vice President level at the Bank of Nova Scotia Jamaica and has extensive experience in branch operations and retail sales management.
His qualifications include a Master of Business Administration degree, with a major in Finance from the Manchester Business School, University of Manchester, England 2007; and the Associateship of the Chartered Institute of Bankers designation.
Karene Miller, Corporate Secretary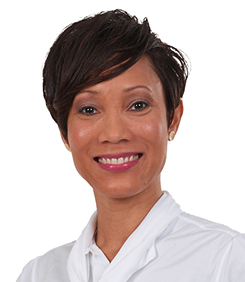 Karene Miller joined the Jamaica National Building Society in June 2013, providing corporate secretarial services, legal advice and support to assigned entities within the JN Group. She was previously employed as Corporate Secretary/Legal Officer at JAMPRO, where she served seven years and was responsible to provide support, legal advice and research.
As an Associate at Foga Daley & Company, she provided legal advice in the area of Intellectual Property but primarily trademarks. She has served as judicial clerk intern at the Supreme Court and the Court of Appeal.
Mrs Miller holds a Legal Education Certificate from the Norman Manley Law School, the Bachelor of Laws (Honours), University of Liverpool, Grand Cayman and the Bachelor of Arts, English Literature (Honours), The University of the West Indies.