Go back to the Loans.
Personal Line of Credit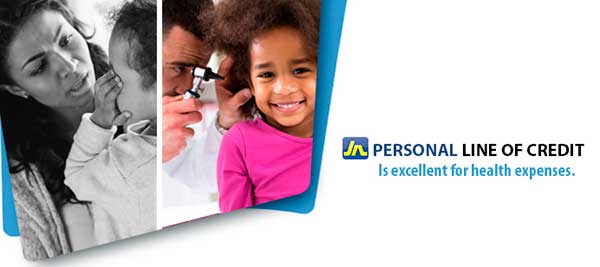 A revolving loan facility on which you can depend.
FEATURES
Offered in JMD only
Access unsecured amounts of up to 30% of income (conditions apply)
Access up to 80% of cash on Certificate of Deposit or investment with JNFM hypothecated to Line of Credit
Open ended loan tenure
Option to pay online using JN LIVE
Creditor life insurance (mandatory or unsecured)
BENEFITS
Continuous access to loan facility (conditions apply)
No processing fee
Competitive interest rates
Continuous access to cash
Interest Rates (per annum) - Click to enlarge +
Collateral
Interest Rate (per-annum)
1
Unsecured
17.5% per annum
2
JN Bank fixed savings
3% above interest rate offered
3
Secured
4.5% above rate offered on CD
4
Requirements
If your customer information with JN Bank is not up to date you will need to provide:

Completed Customer Information Form (CIF)
Proof of your address, which may be a recent utility bill in your name or credit card or bank statement
Proof of your employment
Valid government issued identification card
Tax registration number
Two (2) references
Signed credit report consent form
Your pay slips for the last three months
A job letter from your employer

Applicable charges

Annual facility fee of 0.75% per annum plus GCT
$100 per day, plus GCT for late payments
Over limit fee, $2,500 plus GCT

Click here to read Terms and Conditions.