P

eople

Members proudly serving members. We support passionate team members inspired to be the best that they can be. Provide opportunities for meaningful, challenging and rewarding work.
R

espect

We take the time to understand deeply the history, culture, needs, dreams and aspirations of our members, customers, suppliers, regulators, staff and communities.
I

nnovation

Deliver outstanding service harnessing cutting edge technology to enhance the lives of those we serve.
D

ynamic Leadership

The courage to shape a better future committed to the highest ethical standards and adhering to the spirit and letter of relevant laws, regulations and standards.
E

xceptional Service

We provide exceptional financial hospitality facilitating extraordinary life experiences. We honour our agreements and treat all stakeholders fairly while we foster mutually rewarding relationships.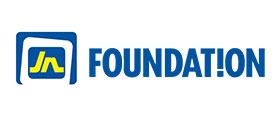 The JN Foundation was established in 1990 as the charitable arm of the Jamaica National Building Society (JNBS). Our mandate is to manage and execute the philanthropic efforts of the Society, and contribute to the developmental needs of Jamaica.