Users can pay various bills through JN LIVE in two ways. The Saved Biller Option and the Single and Multiple Payment options. The saved biller option allows the user to select a pre-created biller for quick and easy payment of a specified amount. While the Single and Multiple Payment Option allows the user to make a one-time payment to the account.
OPTION 1 – SAVED BILLERS
Step 1: Go to https://www.jnbslive.com/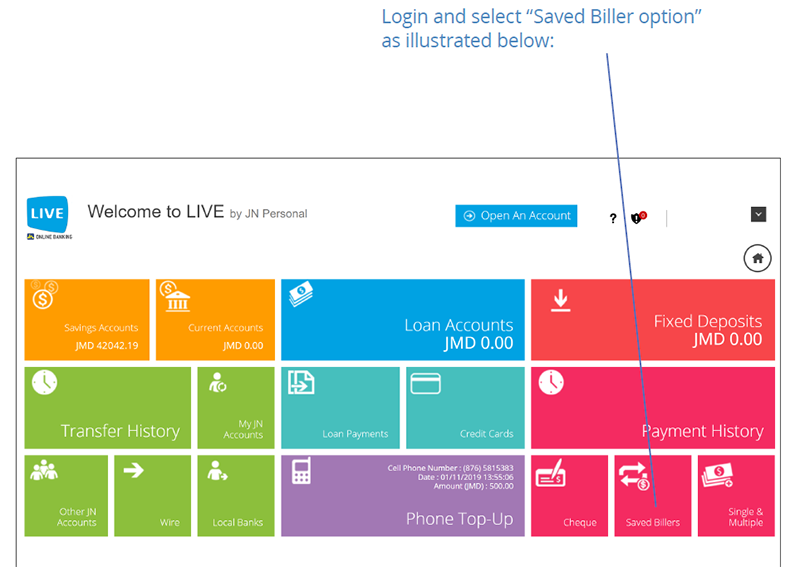 Step 2: Select the Menu then select the Setup Biller option from the list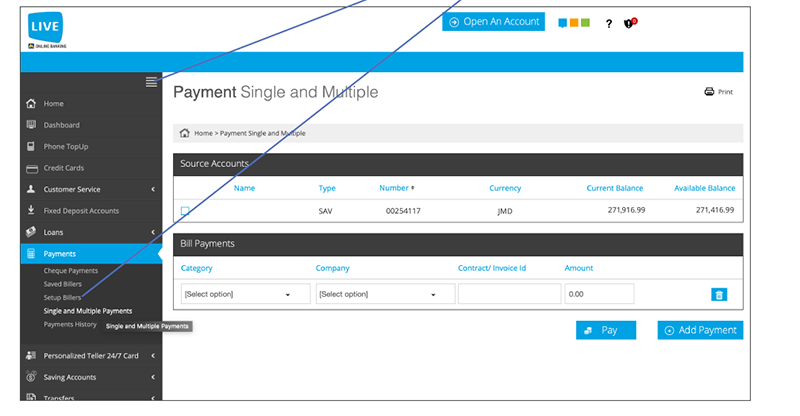 Step 3: Enter the alias then select the categories option and select from the drop-down menu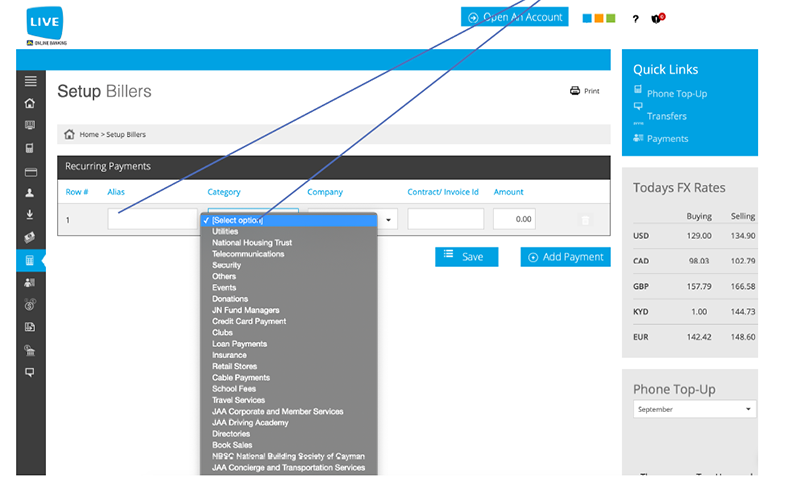 Step 4: Select the Company option then select the relevant biller from the drop-down menu below. Then your Contract/Invoice number, the amount that you wish to contribute in then select the Add Payment option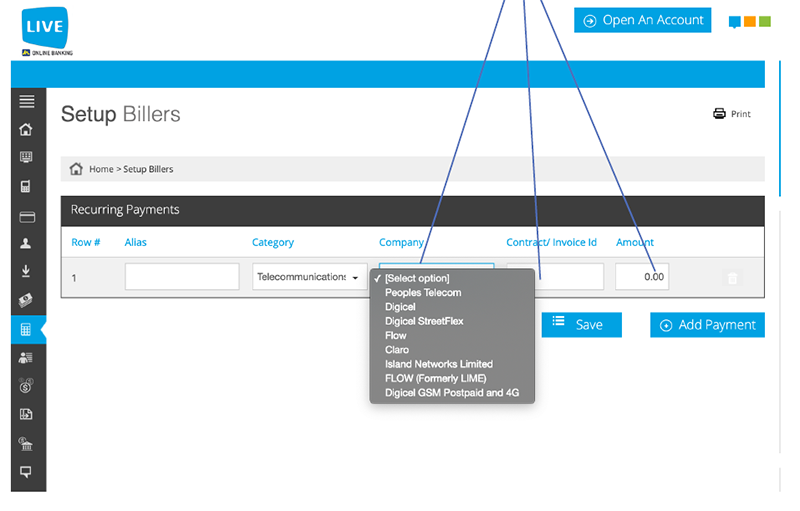 Step 5: Return to the main menu and select the Saved Biller option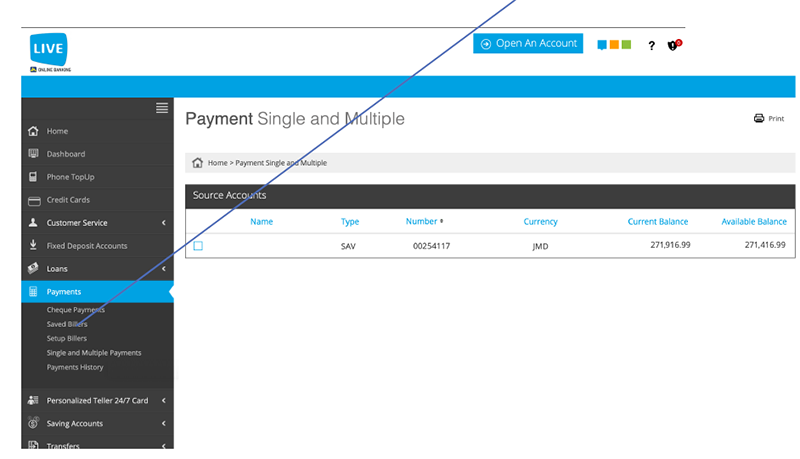 Step 6: Select the target account and select the registered payment from the list below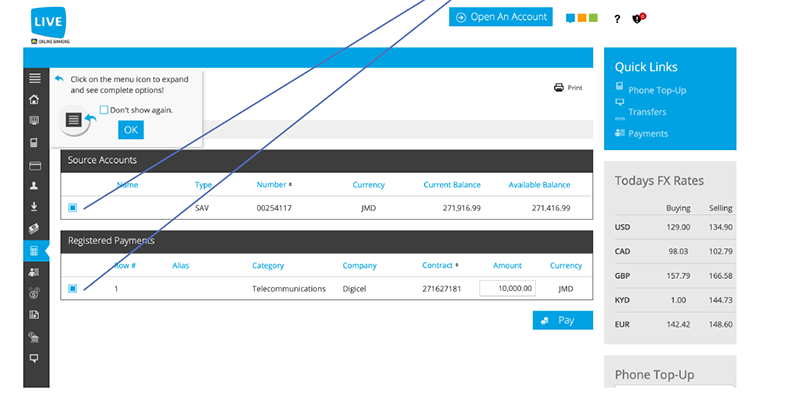 Step 7: Select the Pay button below to complete payment

OPTION 2 – SINGLE AND MULTIPLE PAYMENTS
Step 1: Go to https://www.jnbslive.com/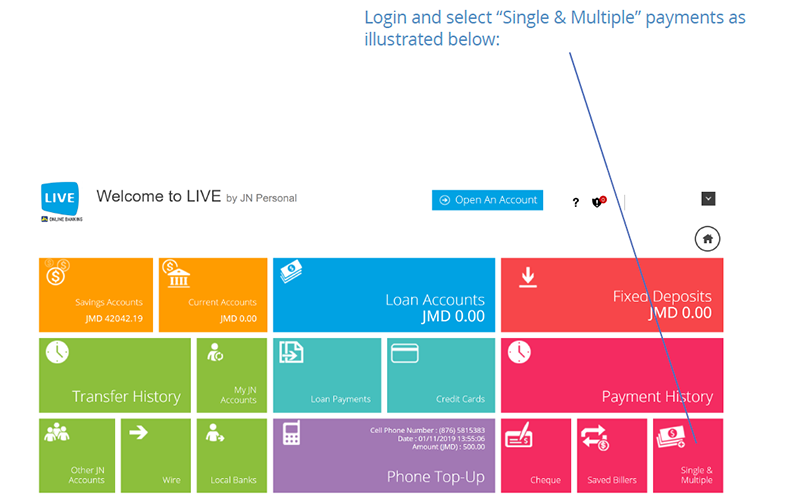 STEP 2: Select the JN Account to be debited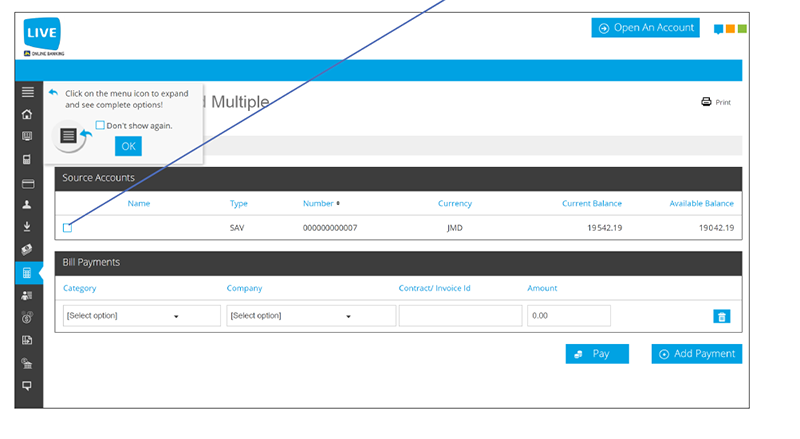 STEP 3: Select an option in the category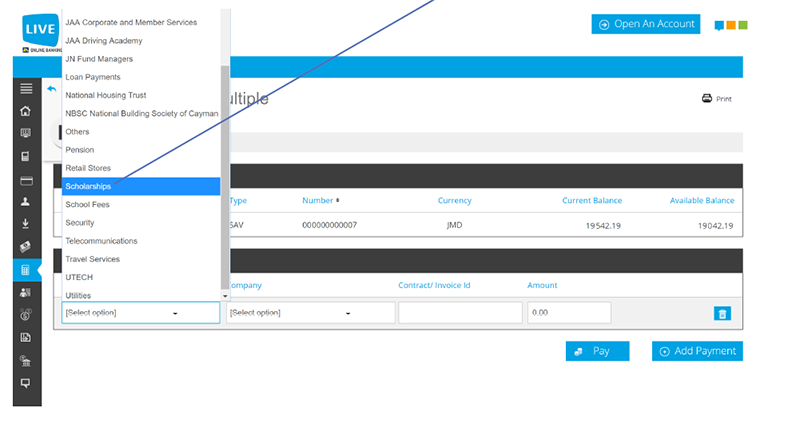 STEP 4: Select the company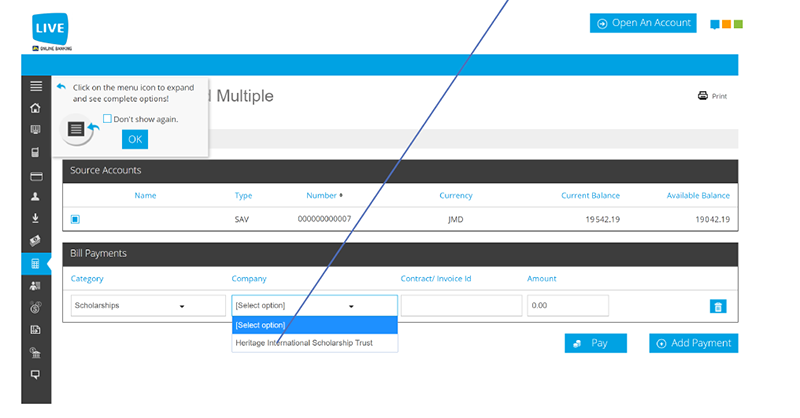 STEP 5: Enter your Contract Number and the amount you are paying.
NB: If more than one contract, payments should be entered individually.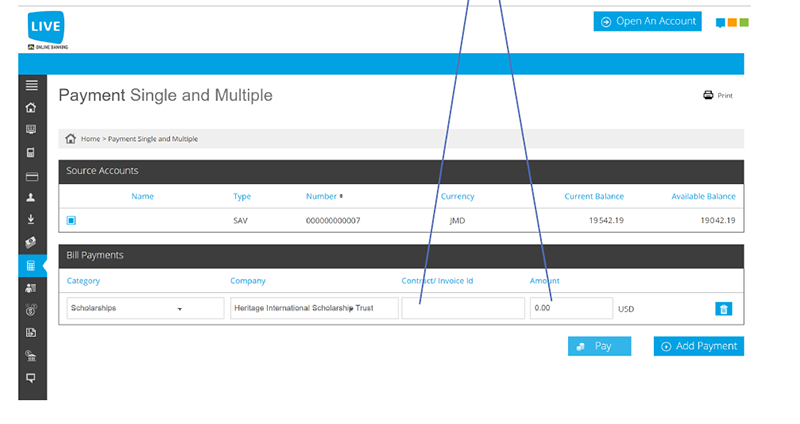 STEP 6: Select "Pay" as illustrated below to complete the payment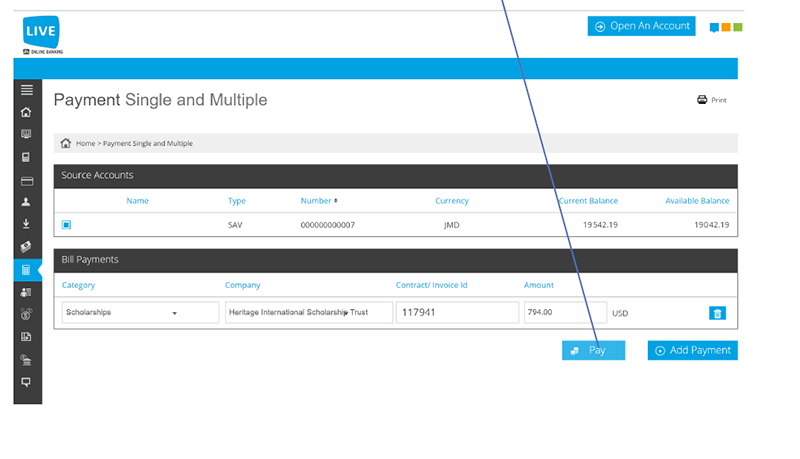 Was this article helpful?