Calgary will come alive this Easter Weekend, as the Jamaican Canadian Association of Alberta hosts its annual Taste of Jamaica Cultural Extravaganza.
Donnovan Simon, president of the Jamaican Canadian Association of Alberta, said the event, which is in its 28th staging, has been expanded to two days.
"This year's event has been expanded to do more than it had done previously. In previous years, it was simply a showcase of food, dance and music. However, this year we have added an investment element to the occasion," he informed.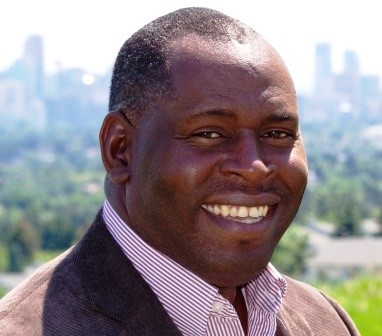 Mr Simon said the investment seminar, which is being sponsored by JN Bank, a member of The Jamaica National Group, will be held at the Executive Royal Hotel, Emerald Ballroom, on Thursday, April 18, starting at 6:00 pm. Admission is free.
"We'll hold discussions, from micro and macro levels, highlighting the range of opportunities available for investments in Jamaica, and educate persons about the steps they need to take to benefit from these opportunities," he said.
Mr Simon said patrons can expect a comprehensive summary of the requirements to invest in different Jamaican sectors; and some of the keys processes and issues, which they need to understand as they consider doing business in their homeland.
"Those processes include understanding the investment prospects; the challenges in different sectors; financing processes and opportunities that are available; as well as, the legal framework that is in place to guide these opportunities," he said.
Mr Simon further informed that the seminar will include several components, such as presentations from JN Bank, JAMPRO and testimonials from experienced entrepreneurs and investors.
Emile Spence, Chief Representative Officer at the JN Bank Canada Representative Office, who will be participating in Thursday's panel discussion, said participants will also be guided about the "in and outs" of real estate investments in Jamaica.
"The prospects to invest in real estate in Jamaica are numerous and the environment is currently right for this type of venture," he pointed, noting that, "The move by financial institutions to increase the amount they're willing to lend for a mortgage; in addition to lowering interest rates, over the past few years, have created great opportunities for members in the Diaspora to invest in the housing market."
Mr Spence explained that, "Those changes, coupled with the Government's recent decision to reduce the transaction costs associated with purchasing property are great incentives for the real-estate sector, because it increases affordability. Now, is definitely the time to invest in real estate."
Meanwhile, patrons are also being encouraged to come out on Saturday, April 20, for the Taste of Jamaica Cultural Showcase, which will be held at the Thorncliffe Greenview Community Centre in Calgary, from noon to 8:00 pm. Admission is $20.
"Persons will be able to experience authentic Jamaican vibes, through our food, music, dance and the arts," Mr Simon said. "There will also be a kid's zone and we'll have several presenters, specifically focused on the teens and pre-teens, talking to them about life skills, self-image and financial literacy."
In addition, there will also be an after party and talent show at the Winston Heights Community Hall, starting at 9:00 pm. Tickets are being sold at a cost of $15.
The party will feature performances from Juno Award winning artiste, Nana McLean and several local bands.
"The after party is something that many persons have been requesting over the years. It was originally a part of the line-up for Taste of Jamaica; however, it was discontinued. Therefore, this is the first time we're having this event in 12 years," he informed.
Mr Simon said the organisers are anticipating a turnout of approximately 2,000 participants. "Last year we had slightly under 1,700 guests," he noted.
Was this article helpful?