Due to COVID-19 restrictions, the Government has encouraged Jamaicans to tackle projects at home to minimise large gatherings and safeguard against possible infections. Therefore, the theme for Labour Day 2020 is 'Labour at Home'.
Here are a few suggestions on how you can work from home this Labour Day:
1. Perk Up Your Home with Fresh Paint
Want to change the look of a room or give your house a facelift without investing a ton of time and money on renovation projects? Simply change the colour of the room or the exterior with new paint! If your home's curb appeal is running low, refresh the exterior with a new coat of stain, sealant or resurfacer.
2. Spring Cleaning
When moving into a new home or finding a place for something that doesn't belong, the closet and cupboards often get cluttered as a result. Therefore, over the Labour Day weekend, why not embark on some decluttering? It's a good chance to donate unwanted items to a church or charity or directly to someone you know in need.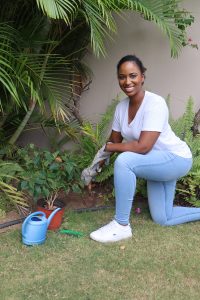 3. Weed your garden
Ridding your garden of unsightly weeds is one home improvement project everyone dreads, but it's a great way to instantly improve the appearance of your home and keep your lawn and garden healthy.
4. Plant a Tree
The Forestry Department has been providing Jamaicans with free seedlings so they can plant a tree at home this Labour Day. Persons may visit the Department's Head Office at 173 Constant Spring Road in St. Andrew, or any of its zonal and regional offices across the island.
5. Start a backyard garden
With the COVID-19 pandemic many persons are facing a financial challenge, which has affected how they feed their families. One of the best ways to tackle this challenge is to start a backyard garden. Start with fruits and vegetables that are easy to grow and have a short turnaround time. For example, tomatoes, peppers, okra, corn and callaloo.
Was this article helpful?