1. The Authentication App and the JN Bank LIVE website will connect securely. The process includes scanning QR code to access the app.
2. Once both systems (JN Bank LIVE Personal and the authentication app) have been connected securely, then the authentication app will be able to generate a time-based one-time passwords (TOTP), which is simply a code that expires after a short period. You can only use it once.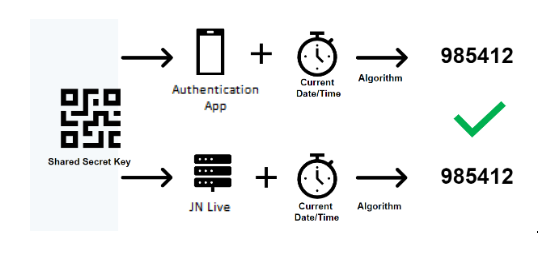 Was this article helpful?