Today, Audrey Smith is a happy woman. Nine years ago, she was able to transfer her love of "wicker making" to an acquired skill, which she used to create a full-fledged craft business, which now provides her with a viable source of income.
The 56 year-old, who hails from Dumfries, St. James, was introduced to the craft by a group of skilled veteran basket makers, whose mission was to pass on their knowledge  to the next generation, thus enabling them to benefit financially from their skills.
The trainers were members of the Basket and Tings Association in Trelawny, which at the time, partnered with the JN Foundation Members' Advisory Council (MAC), to finance the workshops that were held in four clusters in Trelawny: Albert Town, Clarkes Town, Kinloff and Duanvale.
"I was always interested in basketry, therefore, I went ahead and bought a book about it. However, I didn't know how to start the basket, and I often spoke with persons who made their own baskets, who would promise to show me, but it never happened," Mrs Smith revealed.
"Then, one day, one of the persons whom I had asked to teach me the craft told me about a wicker training event. I turned up to the class, and, on the first day of training, I learned how to make a basket," she said, glowing with enthusiasm, as she explained how she would stay late up in the nights, practicing.
Mrs Smith now sells her products to tourists at the Falmouth Pier in Trelawny, when the cruise ships dock at the port. She said that her creations are mostly "Afrocentric," and depict Jamaican traditions.
Now, she has expanded her products to include items such as, mats and trays. She has also added jewelry making, using wicker in her line of craft products. Her passion for the craft urged her to pass on the skills to her two daughters and close friends, who indicated that they were interested.
"It is beneficial, and you can make a living out of it," she explained, "I encourage persons who want to learn a skill to consider wicker work. "It is a useful skill to have, because it will help to put bread on your table."
Mrs Smith commended JN Bank for investing in her so many years ago. "I was very happy that somebody put their trust into a small group to learn wicker; and put money into it. It was to our benefit, and I thank Jamaica National for the funding. Nine years later, I continue to earn from for their craft initiative," she said.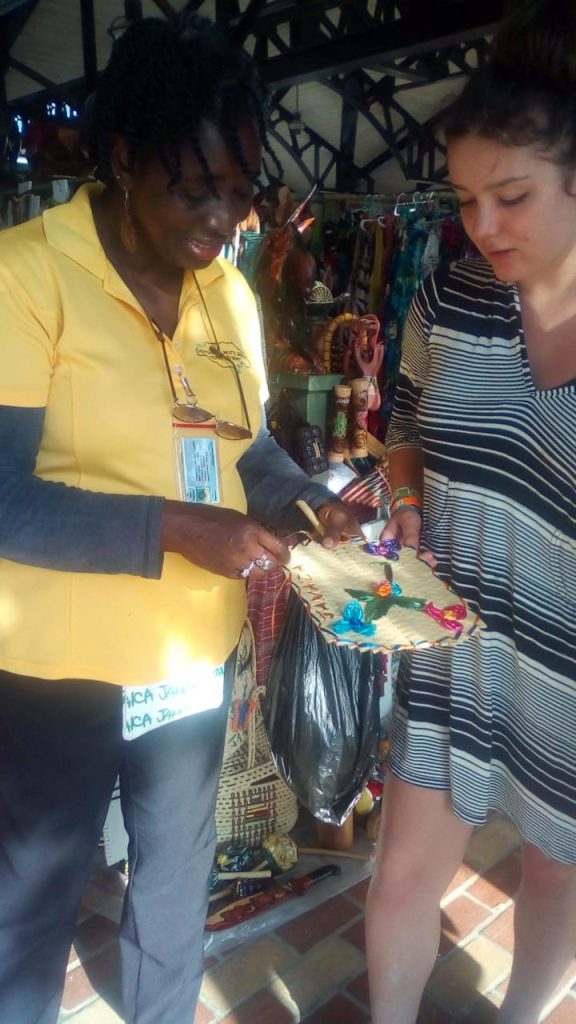 Saniah Spencer, chief marketing and product development officer at JN Bank, stated that Member Advisory Councils are channels through which JN Bank gives back to its members via community and national based projects; and members are encouraged to nominate projects for consideration by MAC, in their respective parishes.
JN members are invited to visit the JN Bank website at: www.jnbank.com/member-advisory-council to access nomination forms to nominate their projects.
Projects to be nominated should be in the following categories: community development, health and well-being, child safety, early childhood education, and the vulnerable population.
Since 2006 approximately J$51.4 million in funding has been spent to implement MAC projects, generating more than 370 projects in communities, located in every parish across the country.     
Every parish has benefited from MAC projects; and, the funds are disbursed through the JN Bank's branch networks, to reinvest and benefit the communities in which JN Bank serves.
For further information about MAC projects, please visit the JN Foundation's website at: hwww.jnfoundation.com/content/members-advisory-council-projects.
Was this article helpful?